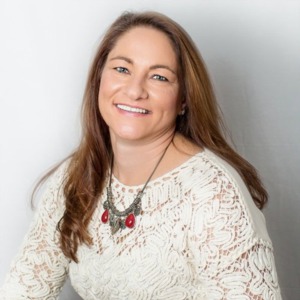 Before becoming a REALTOR® in 2006, I worked as a manager in the event planning industry where my whole job revolved around customer service. It was my job to take the details of the event and ensure that the entire day went off without a hitch. A lot of the events I worked with were weddings, so I have experience handling important life events and understand the stress and emotions that can be at play for such a huge milestone.
Making the move to real estate was a relatively easy decision for me. I had sold two homes myself, managed the purchase of two homes and oversaw the build job of a third, so I figured why not help others navigate the process, too? Well, that's exactly what I did. With my background in event planning, real estate was a natural fit for me. I've always loved meeting new people and learning about their needs in order to better serve them. I often find that people are like puzzles and a lot of work goes into matching their wants to something tangible. These interactions and creative thinking are enjoyable for me. I am a naturally energetic person and an out-of-the-box thinker, utilizing these skills to help my clients achieve their real estate goals.
Geographically, I work with residential clients in Lancaster, Lebanon, York, Chester, Dauphin and Berks counties. As a member of RE/MAX SmartHub Realty, I can also provide you with a myriad of connections to assist with your real estate transaction. From mortgage lenders to home inspectors and local contractors, I have the resources you need to accomplish anything.
Outside of my work as a REALTOR®, I LOVE to travel. Exploring new places is so thrilling, especially if there's chocolate. I am a mother of two grown boys and two furbabies as well as a grandmother to three precious furbabies. Additionally, in my free time I enjoy volunteering. Making a difference is important to me, even if it's just a small mark in the world.